Ways to Improve Work Performance and Stay One Step Ahead of Your Competition
In today's competitive market, constantly improving work performance is vital to stay ahead of your competition.
Whether you are a manager or a professional at the beginning of your career, finding ways to increase your overall work performance should be a priority.
Work performance refers to how well and successfully an employee completes any task at hand while utilizing all necessary skills and techniques.
While some employees naturally have better work performance than others, the truth is that all professionals need tactics to realize their full potential.
It can be challenging to manage distractions and overcome procrastination while also improving the way you perform at work.
Moreover, if you don't take the time to find ways to increase work performance, the quality of your work may suffer over time.
In this article, we've compiled the top 3 ways to improve work performance, applicable to any organization.
We will also cover 12 proven tips to boost performance that foster an environment of continuous growth and learning.
Most successful ways to improve work performance
Here are the top strategies to improve your workflow that may be simpler to adopt than you'd first think.
1. Limit work distractions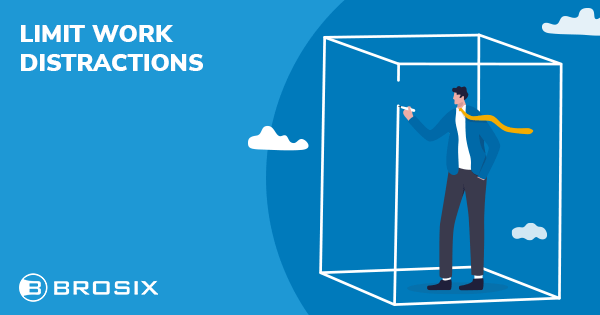 According to Udemy's In Depth: 2018 Workplace Distraction Report, 50% of respondents said that they were significantly less productive because of workplace distractions.
Furthermore, according to the same study, 54% of respondents reported that they weren't performing as they should due to distractions at work. Learn more about the benefits of robotic process automation.
These statistics highlight the prevalence of distractions at work, may that be your phone, notifications, or the chit-chat around you.
Luckily, there are several tips you can implement to limit work distractions and avoid interruptions as much as possible.
Start by looking at your desk and getting rid of all unnecessary things that make you lose focus.
Reducing the clutter you have on your desk can help you stay more focused on the task you're working on.
Then, apply the same principle to your digital environment. Close all unnecessary tabs or apps you're not using.
Also, try to stay away from your phone while completing your tasks.
Receiving notifications or being tempted to check social media or watch your favorite Netflix show are probably the most common distractions people experience.
You can either put your phone on silent mode or do not disturb, turn it off, or leave it in another room to completely avoid being distracted by it.
To reward yourself, allow yourself 5-10 minutes on your phone after completing each task.
Lastly, if you're working from an office and find it hard to stay focused, work from a quiet place or use headphones to reduce distractions.
2. Prioritize your work to avoid multitasking
Being organized, prioritizing, and planning your tasks are key elements to increasing work performance and productivity.
There are a lot of ways in which you can better prioritize your work.
The simplest way is to create a checklist at the beginning of each day and cross each task off as you complete them.
We recommend completing your hardest tasks first. After finishing the first task, you can move on to another or treat yourself to a break.
Prioritizing critical or high-value activities first shows your supervisor and coworkers that you can be counted on to reach important goals.
Another benefit of prioritizing your work is that it can help you avoid multitasking.
Although it may seem that you're getting more work done while multitasking, the truth is it may end up affecting the quality of your work negatively.
Lastly, make sure your to-do list is achievable and reasonable. Setting realistic goals is always recommended.
3. Set clear and realistic milestones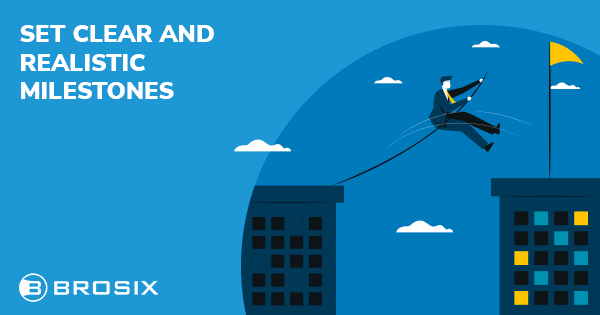 As we already mentioned, setting specific goals is crucial in both our personal and professional lives.
We, humans, have a natural tendency to dream big and have high objectives, but it's preferable to be practical when it comes to work milestones.
When you set realistic goals, you'll be more motivated to achieve them because you know that they are actually possible for you to complete, and you're not setting yourself up for failure.
Start arranging your work by dividing large projects into smaller tasks and assigning each one a due date and priority level.
Then prioritize your work by grouping the most urgent and important activities, and then account for the amount of time needed to complete each one.
This way, you'll know exactly what needs to be done and when it needs to be finished, thus increasing your chances of completing the entire project on time.
After completing each project, analyze your goals by looking at individual success metrics. This will help you boost morale and energy levels.
Keep tabs on progress, allow yourself to celebrate any success (no matter how tiny), and let your team and manager know about it.
This will not only make you feel accomplished but also establish a healthy process for upcoming projects and tasks.
You might also like:
Top Virtual Problem-Solving Activities To Strengthen Any TeamThe Top 13 Brainstorming Tools To Better Organize Your Team's Ideas19 Working From Home Memes to Brighten Your Day
12 ways to improve performance at work
On top of adopting the aforementioned top 3 ways to improve work performance, there are also other tips to consider if you want to optimize performance at work.
These are not strategies that will work for everyone, but choosing some of them as your go-to tips to increase work performance will likely make a huge difference.
1.Work on your time management
Procrastination is a common consequence of today's modern world. More than 20% of adults and 50% of students procrastinate severely.
According to research, procrastination is associated with high stress, depression, anxiety, and fatigue, leading to lower life satisfaction.
Luckily, there are many strategies you can use to stop procrastinating and improve your work performance.
Work performance is closely tied to time management.
By following a strict schedule and making sure all deadlines are met, you'll boost your work performance.
The most practical thing you can do to improve your time management is to plan your time ahead.
2. Communicate effectively
Effective communication is a key component of the overall performance of every team and organization.
Especially now, when remote-first or digital by default work environments are very popular, it's essential that you practice clear communication.
If you work asynchronously or with teams and colleagues from other geographical places, ensure that your intentions are clearly understood by everyone.
Paying attention to how you communicate and making sure that everyone is on the same page and working towards the same goals will surely increase overall work performance.
Even if you already have good communication skills, there will likely be times when you won't know how to approach the issue at hand.
Don't be reluctant to ask for clarification or advice from your manager or colleagues.
Discover more articles about how to improve communication in the workplace here:
Group Communication: An A to Z Guide to Help You Enhance Effective Workplace CommunicationThe 14 Most Common Communication Challenges Within Modern Companies and Tips on How to Overcome Them
3. Don't leave tasks unfinished
Leaving tasks unfinished is probably something we've all been guilty of at some point in our careers, for one reason or another..
Whether it was because you were given a new and exciting project or you had to immediately jump on a new task, leaving tasks unfinished is common.
However, this sets a precedent and a chain of issues that can lead to delays, overtime, and ultimately harm work performance and productivity.
The best thing to do is to cross off each task from your list as soon as you finish it or mark it as "done" on your project management tool.
Finishing each task before you start working on the next will help you improve work performance and even reduce stress, which we'll get to later in the article.
Therefore, in order to avoid any performance-related concerns that would lower your productivity levels, never abandon a task midway through.
To motivate yourself to finish all of your tasks, make a habit of rewarding yourself after each task is completed.
By doing this, you will improve your work output and always have something to look forward to at your job.
4. Take short breaks from time to time
According to a study conducted at the University of Illinois, United States, short breaks increase your focus and productivity.
In reality, we can't stay focused and productive for 8 hours straight, so whenever you feel your attention drifting away from work, indulge yourself in a short break.
If you are a very organized person, you can even schedule short breaks after every sprint of focused work.
There are plenty of things you can do during your work breaks: grab something to drink, do a stretch or a quick yoga workout, or simply watch your favorite YouTube video.
You'll feel more energized and productive after each short break you take, which will ultimately increase your overall work performance.
For more productivity hacks for work check out this article!
28 Productivity Hacks to Make Your Life Easier in 2022
5. Maintain a healthy work-life balance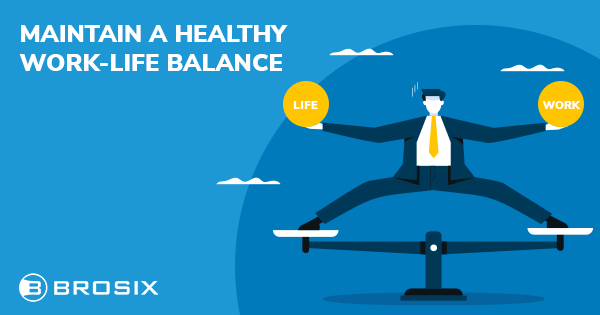 Maintaining a healthy work-life balance is crucial for work productivity.
Rest time is just as important to your professional development and career as any other aspect.
Especially if you feel burnt out and unmotivated, take some time away from work.
Equally, don't forget to always unwind after work by doing something for yourself, something that you really enjoy.
Explore a new hobby, go out with friends or family, read a book – anything that you feel is beneficial to your mental health.
Focus on self-improvement activities outside of work to ensure your stress levels are within healthy parameters.
Remember that if you don't take care of yourself, you can't be at your best while working.
6. Delegate tasks as much as you can
Unless your work is super simple and straightforward, working on projects usually requires more than just your individual expertise and knowledge.
Don't be afraid to delegate tasks to your colleagues if they're not something within your expertise. This will only help you accomplish your goals faster.
Delegating might be difficult, particularly if you're in a management position. However, if you have the chance to delegate some of your workload to a colleague, do it.
By assigning it to someone else, you transfer the responsibility to the right person for the job.
Delegating responsibilities not only takes them off your to-do list, but also demonstrates your ability to take initiative and manage projects successfully.
Give team members clear directions and break projects into manageable pieces. They can assist you in reaching the overall goal.
Knowing when you're doing too much is a sign of strong management abilities.
7. Try to reduce stress
Burnout and stress levels are rising alarmingly quickly. Pushing yourself after you've hit your limit won't serve anyone and will negatively impact your work performance.
Your output will diminish, and you'll feel additional pressure for performing poorly. You want to avoid this vicious loop at all costs.
Feeling stressed may be an indication that you feel overworked or like your job is stagnating.
Giving your brain and nervous system a rest by turning off your computer and focusing your energy elsewhere is a terrific idea in this event.
You'll be in a better frame of mind when it's time to return to work if you give your mind the chance to rest and recharge.
Also, try to stay away from any situation that you know causes you stress.
Granted, this is easier said than done, but with time and practice, you'll learn to detach yourself from situations that don't serve you and your objectives.
8. Prioritize self-care and stay healthy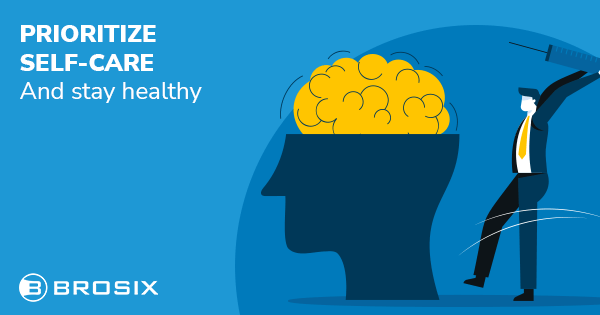 Nobody can be productive at work if they're not healthy and feeling unwell.
The better you feel, the more energized and focused you'll be, thus improving your overall work performance.
This is why it's essential to prioritize self-care and maintain a healthy mental and physical state.
Adopting a healthy lifestyle can mean something different for each individual, but there are a few generally valid strategies everyone can use.
So, ensure that you get enough quality sleep each night and that you stay hydrated throughout the day.
Also, try to move your body as frequently as you can – stretch, walk, run, lift, ride a bike, shoot some hoops, whatever makes you feel good.
Finally, set boundaries, take frequent breaks, and recharge when you can. Everything will fall into place if you're healthy and content.
Your disposition will then improve, as will your concentration and work output.
9. Recognize your weak spots and try to improve them
Improving work performance and productivity are intrinsically linked to your willingness and desire to first acknowledge your weaknesses, and then trying to work on them.
The truth is that no one can be good at everything, and we all have our strengths and weaknesses.
If you seek to improve work performance and become a better person and professional, create an action plan, seek guidance, and reflect on past experiences that perhaps didn't turn out as expected.
This will help you draw conclusions and gather actionable insights that will help you work more effectively moving forward.